Clift Park, Thayer Park & Shotwell Park – Thayer and Shotwell Parks Bookend the commercial block of the StoryBook Village. Swimming – Public Swimming is offered in Clift Park on West Genesee Street in the Village, across from the Sherwood Inn. Residents swim for free with a season swim pass which are available at the Skaneateles Community Center or Town Hall. Daily admission fees for non-residents will be collected at Clift Park. Open July & August when lifeguards are on duty 7 days a week from 11a m. – 7p.m. (weather permitting)
Fishing is permitted in Thayer Park as well as on the City of Syracuse Pier.  Lake Trout, Rainbow Trout, Bass, Perch, remember your license!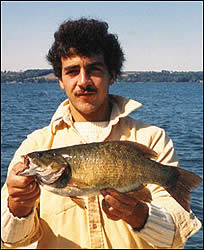 Shotwell Park is the Veterans' Memorial Park honoring those who served.
Charlie Major Nature Trail – Enjoy the natural and historic aspects by walking the old Skaneateles Creek between Old Seneca Turnpike and Crow Hill Road. Learn about our history of water powered indusrty. Trail brochures are available at the Skaneateles Town Hall and the Skaneateles Community Center. There is a nice area to picnic along the creek at the north end near the Crow Hill bridge.
Skaneateles Conservation Area – The Town of Skaneateles has obtained recreational land for preservation. The property is located off Gully Road and New Seneca Turnpike, the land has two separate ponds. It is a great place to go hiking. To reserve he Picnic Pavilion contact the Recreation Department for a facilities use permit. Carry-in-Carry out trash policy. No restroom facilities.
Playgrounds
Austin Park – This playground is designed for children of all ages. Parking available at the Skaneateles Community Center.
 
Waterman School – A brand new playground designed for childen grades K thru 3rd Grade.
 
State Street School – This playground designed for children grades 3 thru 5.
 
Skaneateles Falls Park – Facilities currently available at the Skaneateles Falls Playground are a softball/little league baseball field, basketball court, swings and slide. Located behind the Skaneateles Falls Post Office on Jordan Rd.
Boat Launches
Skaneateles Town Boat Launch –  Located on State Route 41A, five miles south of the Village. Parking is located on Lacy Road near the Mandana Fire Station. Free parking for Town of Skaneateles residents, non- residents $5.00 per day.
NYS Public Boat Launch  –  Located on State Route 41A, 2 1/2 miles south of the Village of Skaneateles. Parking for 30 cars and trailers. Concrete ramp.
Facility Reservations
Austin Ice Pavilion – The ice rink is open from October through March for hockey, figure skating and broom ball. Rental Ice is available; the rental fee for residents is $75/hour and $90/hour for non-residents. Many community events take place during the summer months. It is a great place to rent for large functions including Reunions, Arts & Craft Shows, Company Picnics and more…
 
Picnic Shelter Reservations – Reservations may be made for the Picnic Shelter in Austin Park.  Facility use permits are issued by the Parks & Recreation Department.  Fess are based on a four-hour period at $50.  Each additional hour is $5 each.  Town of Skaneateles residents will recieve a $20 discount.  Permits are available at the Skaneateles Community Center, 97 State Street, Monday ~ Friday 8:30am – 4:30pm.  Download a Building Use Form.
 
Skaneateles Community Center – Meeting Rooms for business or private functions area available at the center. Rent out the entire Community Center exclusively for your Corporate Party. Swim, Ice Skate and Dine. Contact Sue Murphy at 685-2266 ext. 109
 

Gazebo By The Lake – The Gazebo is a beautiful location for wedding or photo sessions.  To reserve the facility contact the Village of Skaneateles Clerk, Sally Sheehan's Office at 685-3440